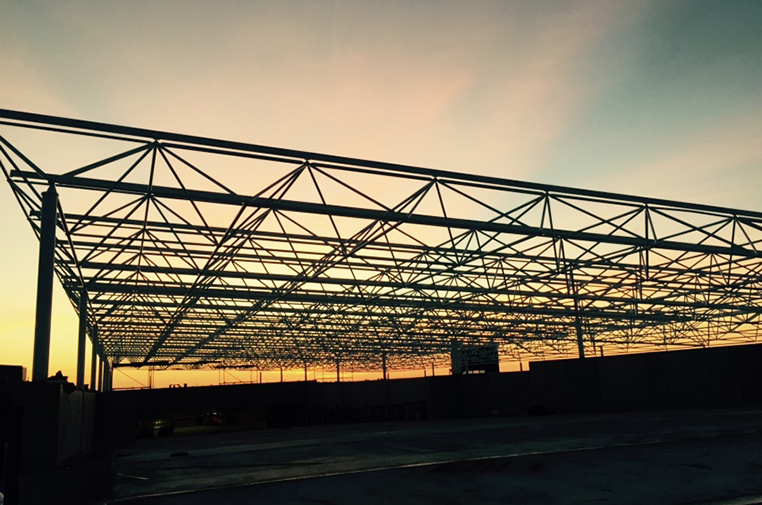 15 Oct

Rising Steel Prices Make Space Frame Structures An Attractive Building System For Today

On May 31, 2018, President Trump signed a new presidential proclamation adjusting steel duties initiated under Section 232 of the Trade Expansion Act of 1962. This ended temporary exemptions of duties for imports of steel products from the European Union (EU), Canada and Mexico. As a result, a 25 percent duty on steel products is now being collected on imports from these countries.

These recent tariffs placed on steel imports have driven the price of steel up—not just internationally but also domestically. According to the Raw Steels Monthly Metals Index (MMI), Chinese steel prices increased in August and September, and have been on an uptrend after a slight downtrend earlier in the year. Despite a slight dip in August, domestic steel prices have hovered at seven-year highs throughout 2018 and have remained in a sharp uptrend since January.

How does this impact your building project? Consider steel space frames as your structural system as one way to reduce costs.

Space Frames Are Lighter
In general, a space frame structure is up to 30 percent lighter because it uses significantly less material—up to 60 percent less—than a similar structure supported by a traditional steel truss system. This can provide substantial savings on materials. Additionally, steel space frame structures can be made from recycled material and are, themselves, fully recyclable. This is the case with DSI Spaceframes, the only U.S. space frame manufacturer to produce components from locally sourced steel. Conserving resources helps conserve dollars.

Space Frames Are Durable
In addition to using less material, steel space frames are more durable over the long run and therefore provide cost savings for years to come. At DSI Spaceframes, for example, all components are manufactured at its Illinois facility, then galvanized and finished with a powder coat. The hot-dipped galvanization process provides a protective coating over the steel to prevent rust and resist corrosion. As a result, the completed space frame structure does not need to be repainted and requires significant less maintenance over the years, lowering long-term cost of ownership.

Space Frames Are Faster To Install
After being manufactured, steel space frame components are delivered to a job site ready to be installed. Trained technicians assemble the system on-site, and no field cutting or welding is required. Then the space frame structure is erected into place and tacked down. This entire process takes a fraction of the time of a traditional framing process. Since fewer man-hours are needed, installation costs are lower—resulting in additional savings.
With higher than ever steel prices, today is the opportune time to consider steel space frame designs as an affordable alternative to other forms of steel frame construction.